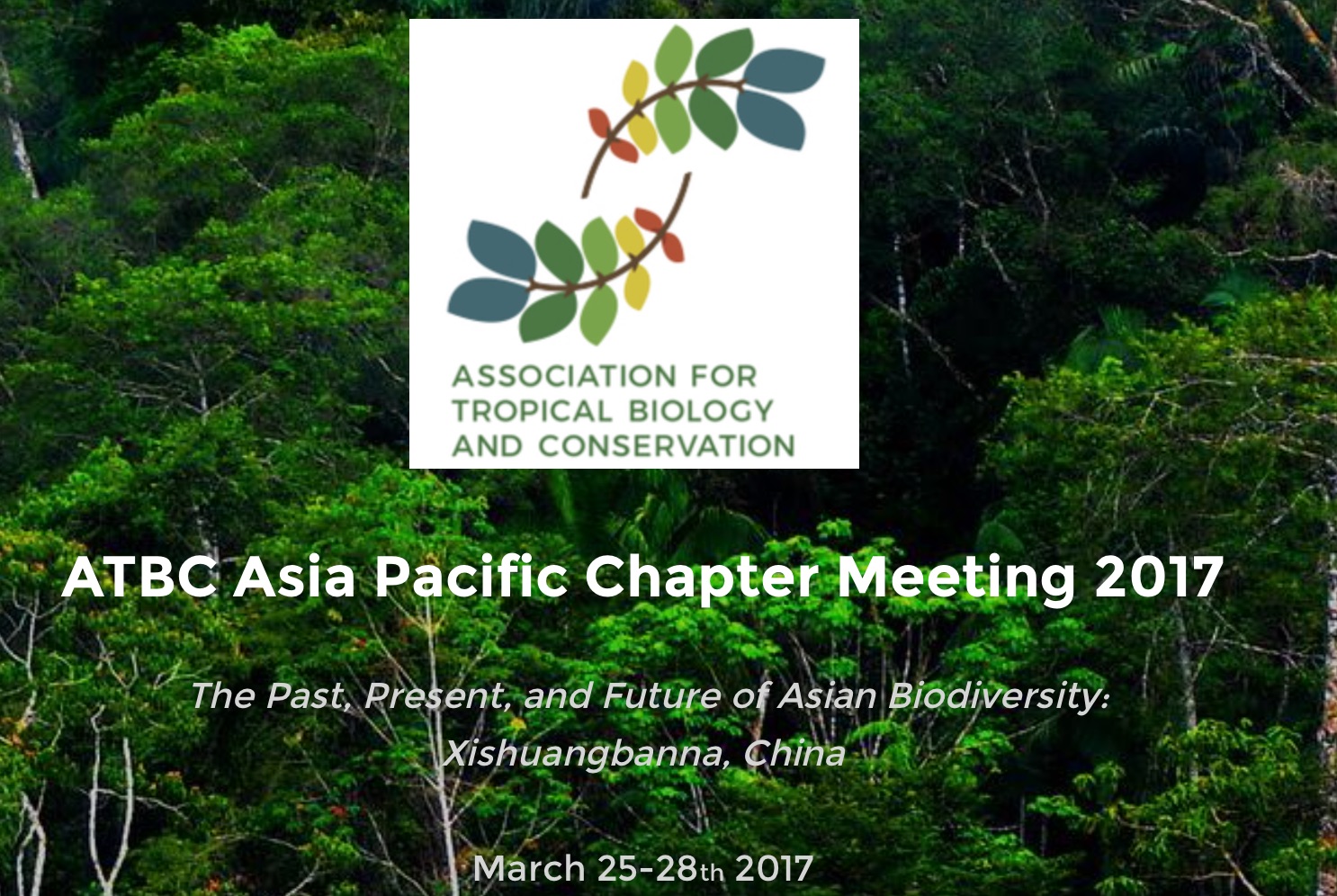 It's Open! Registration for the 10th annual meeting of the Asia-Pacific chapter of the Association of Tropical Biology and Conservation!
Please register prior to submitting an abstract (all abstracts will be accepted as either Oral or poster presentations)
Abstract submission : December 1st 2016 - January 15th 2017
http://atbcmeeting.csp.escience.cn/dct/page/70015
Please do circulate around your networks and we look forward to seeing you in Sunny Xishuangbanna!